⭐⭐⭐⭐⭐5.0 (43 Reviews)
✅Cruelty Free ✅Made In The USA
✅Global Shipping ✅100% Satisfaction Guarantee
Regular price
Sale price
$149.95
Unit price
per
Sale
Sold out
Join the +1,0000s of women Transforming your skin TODAY

"Excellent product, I'm a doctor, I've been using this product for 6 months, and I can see a noticeable change in my skin every week! Especially when I use it with the serum, I can feel my skin visibly shrink Tight, dark spots are disappearing, the skin becomes smooth and delicate again. I recommend this light therapy mask widely, it is very gentle on the skin, without any irritation and damage."
Irina Silva --- Austin, Texas
"Being 23 years old, I still have pimples all over my face, which is very distressing to me. My youth is gone, but the acne is still there. During this period, I have also been to beauty salons for skin care, and I have also taken treatments such as photorejuvenation. It does have certain effects, but the cost is too expensive. It cost me $8,000 in 3 months, but the acne on my face is not completely removed. I couldn't afford the expensive treatment, so I decided to give up going to the beauty salon for treatment. I thought I'd get better by paying attention to my facial hygiene, but I've found that it doesn't go away completely. It even got worse slowly, and I was about to collapse. Luckily I found the SHINYME™ Lightweight Wireless 7 Colors LED Therapy Mask, which I found to be about as effective as a salon photon rejuvenation. After 2 months of continuous use, all the pimples on my face are finally gone, I am so excited, for 4 years, the pimples have finally disappeared on my face, and my skin has become smoother tender."--Cecil Alvarenga
How I Treat Acne * Wrinkles * Pigmentaion* Dark Spots * Redness | Keep Skin Younger-looking?
SHINYME™ Lightweight Wireless 7 Colors LED Therapy Masklight therapy mask is the application of photodynamic theory, which can activate deep cells for better skin metabolism and stimulate collagen production. 7 colors in one LED therapy mask and each has its own therapeutic benefit. So it can meet your various skincare needs. For example, with clinically proven effectiveness of Blue&Red lights, it can be your Acne Treatment Photon Mask.
LED LIGHT THERAPY FOR FACE : Led face mask light therapy releases 7 lights of different wavelengths with unique benefits to alleviate acne, reduce inflammation, redness and rosacea, minimize dark spots, lighten pigmentation, smooth wrinkles &fine lines and even more. SHINYME led light therapy for face with more 7 benefits than the 3 lights normal one. Red light therapy for face wrinkles and collagen synthesis. Blue light for acne inflammation and skin tightening. Green light for fading pigmentation and brightening complexion. Blue light for skin tension.Yellow light for redness. Purple light for skin rejuvenation. And cyan light for skin whitening.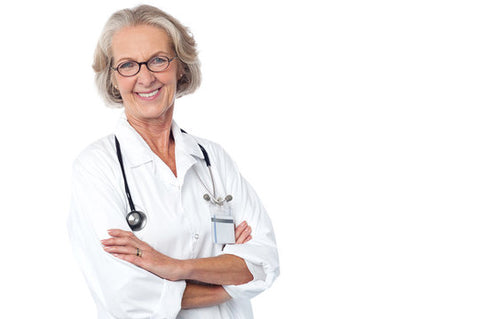 "People have a hard time finding anti-aging products with actual effective formula," Dr. Norden, who has been working in the field of skin care for over 30 years, strongly appreciated our product. "SHINYME™ LED Therapy Mask did it. In such a short period of time, it delivered a surprising effect. This is due to the fact that their R&D team used the most cutting-edge technological achievements and the natural formulation ingredients. A perfect choice for people who are unable or afarid of having facial surgery."
Originally only Available in Clinics
Several ladies here at the office have already used this and have seen positive improvement already. This alternative can save over $2,500 per year from expensive spa visits.
Avoid Expensive Sessions
Avoid time consuming Appointments
Use in the Comfort of your own home
​Powerful Strength
​Use when traveling
SHINYME Therapy Mask offers all skin cares you need. Quite affordable. No pains and skin damages. Enjoy SPA-like treatment at home and meanwhile get your privacy protected.
Suitable for all skin types without causing any pain. Acne, dark circles, eye bags, caused by skin oxidation, wrinkles caused by collagen loss, age spots caused by melanin deposition, freckles, dull and lackluster skin, all can be cured by using SHINYME™ Lightweight Wireless 7 Colors LED Therapy Mask quickly and effectively.
Our clinically-tested beauty device combines science-based treatments with a SPA-like luxury experience

VISIBLE RESULTS : More convenient and economic than light therapy treatment in beauty. Results from 76,000 customers aged 25 to 64 show there is 91.3% sturbborn acne alleviated and pore size reduction in 4 weeks, 85% dark spots fading away about 1 month, as well as 72% wrinkle reduction and evener skin tone about 2 months.
SHINYME customer skin test report after two weeks of use, the data show that the health indicators of the face have improved significantly.
"It really works, it really works, it really works. . . . I am so excited! I had freckles all over my face since I was a child, which made me laughed at by other children since I was a child, and I felt very inferior. I never thought I could look this good, it's amazing. I can walk on the street with confidence now, and I can feel that I didn't get treated unfriendly anymore. Thank you so much for SHINYME™ Lightweight Wireless 7 Colors LED Therapy Mask. It changed my life, and it was such a small price, only $149.95! I've been to the hospital and the doctor's advice is to stop thinking about removing these freckles, because there are too many and it will seriously damage my whole face and force me to pay for a very expensive treatment. I'm about to cry, it's so good that I don't have freckles on my face!"--Lisa Holloway
COMFORT & SAFETY: As lightweight as 0.66 lbs, LED facial mask with pads ensures users wear it comfortably on face. 150 non-heating beads can emit high-purity light. This light therapy mask fits for all face. Perfect for all skin types especial for T-zone oil skin and acne scar therapy.
NEWEST DESIGN:Our mask get your face fully covered with 192 light beads. Before use, clean your face with toner and serum and wait for it to dry; After use, you can apply moisturizer and use retinol. Use it 3-5 times a week, preferably 15 minutes each time.
PORTABLE:Compared with other facial beauty products, this mask is very convenient to use. You can use it anywhere. It is very suitable gift for mothers, daughters, girls and female friends on Christmas, Valentine's Day and weddings.
WORRY-FREE SHOPPING: LED Light masks are durable and reusable. Applicable to all skin types without side effects. The simple and convenient use method allows you to enjoy beauty treatment without any concern.
FACIAL LIGHT THERAPY SKIN CARE: Preset therapy color, duration and light intensity with controller, or set auto mode to enable combination of 7 different lights per 2 seconds intervals within max duration of 60 minutes . Flash mode for sensitive skin. Lay down for 10-20 minutes of use 3-5x/week for long lasting in the comfort and privacy of your home.
PRECAUTIONS
1. Try to avoid staring at the light source for a long time. If you feel the light is too strong, you can use an eye mask to cover your eyes.
2. The mask cannot be scrubbed with chemical reagents or it will corrode the mask. There is no need to soak it in water, and wipe it with a slightly damp cloth when cleaning.
3. If you use the mask for a long time, it is normal for the controller to slightly heat up. It is recommended that you use it for no more than 15 minutes each time. Every 15 minutes, let the mask stop for 15 minutes to allow the mask to dissipate heat; at the same time, your skin can absorb light better.
4.The surface has a safety protection mechanism. It will automatically close after completing a course of treatment. Which does not mean machine is damaged!
Specification of details
| | |
| --- | --- |
| Product Type | LED Therapy Mask |
| Plug type | US plug |
| Voltage | 60Hz / 50Hz, 110v-220v |
| Output voltage | DC12V, 1000mA |
| Output power | 12w |
| | |
| --- | --- |
| Lamp beads | 192 |
| Including | Face Mask,Charging Cable |
| Suitable age | Over 14 years old |
| Suitable for skin | All Skin Types |
| Color | Blue, Cyan, White, Purple, Red, Green, Yellow |
👑ABOUT US
Our SHINYME offline store is located at 1619 Sun Valley Road, Chicago, USA

BEWARE of others who sell cheap imitations. We hold a patent for this product.

Customer Service

We truly believe we carry some of the most innovative products in the world, and we want to make sure we back that up with a risk-free ironclad 90-day guarantee.
If you don't have a positive experience for ANY reason, we will do WHATEVER it takes to make sure you are 100% satisfied with your order.

Share
View full details